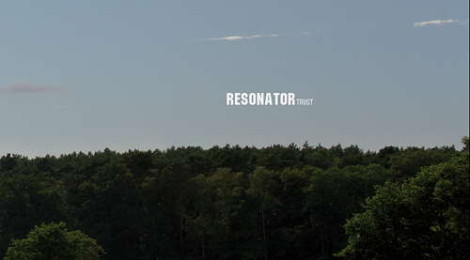 Trust – auch beim zweiten Album vertraut das Resonator-Duo auf die Kombination von Akkordeon und Synthesizer: Analoge und digitale Musikelemente, tanzbarer Nu-Folk, knisternde Elektronik, Gipsy-Melancholie und wuchtige Beats verdichten sich auf "Trust" zu einem Instrumental-Poesiealbum.
Wie schon "Red Room Diner" hat auch diese Neuinterpretation sympathischer Menschmaschinenmusik von Anja Kreysing (Akkordeon) und Kai Niggemann (Elektronik) eine unüberhörbar filmische Qualität. Augen zu und durch…!
"Great stuff! Resonator have a wonderful approach to sound, color and drama. I especially enjoyed the electronic contributions to the recording."
– Jeffrey Zeigler, Kronos Quartett
"It requires undivided attention: Akkordeon-Ambient? Folk-House? I have no idea. But if you have even the smallest inclination for even slightly deviant music, you can't afford to miss Resonator's "Trust". Shocking! I am a fan!"
– Christian Kock, GIG magazine, Münster, Germany May 2011
TRUST wurde veröffentlicht bei WAF80 music als WAF80-13 im Juni 2011.